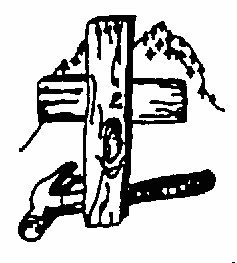 The Appalachian Service Project, commonly called ASP, is a Christian ministry, open to all people, that inspires hope and service through volunteer home repair in Central Appalachia.    ASP provides one of the most rewarding service opportunities in the nation –bringing thousands of volunteers from around the country to rural communities to repair homes for low-income families.
ASP has been an active  mission at HUM since 1993. We have repaired over 90 homes, touched countless lives, and returned from our trips with a renewed sense of who we are and what we have.
Prayfully consider how you can help with this important mission project.   Youth- if you have completed 8th grade and are at least 14 years old, you can join us on the mission trip!   Adults- there are many ways to help here at home as we prepare for our trip.   Of course, financial help is always needed and greatly appreciated.
For more information, contact Kandis Torch or the church office at 330-856-3463. You can also visit the ASP website.
ASP MISSION DATES:  June 17th-23rd, 2018
---
ASP isn't just a week in the mountains working alongside amazing families;   it's a reminder that we are sent!
This summer will be the 25th(!) year that teams from HUM have traveled to Appalachia to make homes warmer, safer, and drier. We have repaired roofs, floors, and foundations. We have cleaned, painted, built porches and handicap ramps. We have added insulation and poured concrete, digging numerous holes in clay and rocky soil. We have removed floors and installed new ones. We have crawled under houses and encountered cobwebs, spiders and snakes!
With the help and support of our church family, our ASP teams have helped countless families.   By serving the Lord and helping others, we realize at the same time how very blessed we are here in Trumbull county.   Every year a radical reversal takes place.   Every year we are helped by the families we are helping.   Our lives are enriched and changed forever by the very ones whose homes we are repairing.
---