It is our hope that college students and service personnel will not lose a connection with Howland United Methodist Church during their time away from home. One way of keeping this important tie with these young adults is through sending care packages.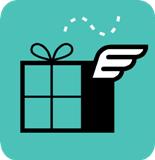 If you have a child who is away at college or in the service, we would like to have their email address AND mailing address.
A Bell will be sent to them to keep them up to date on church news
We will also put their mailing address on the bulletin board by the Library so other church members can send them a note. If you wish, send in a recent picture to be placed on the board along with their address.
We send care packages out the week before finals. If you have any questions, contact the church office.