Staff & Center
---
Janel Darrin serves as the Director at HUM Christian Preschool.  She loves working with the wonderful children (and their families) who attend the preschool and seeing the growth, both academic and spiritual, that takes place within each child during the school year.  Janel considers herself very blessed by God to have the opportunity to work with the sweet children, their families and the fabulous staff at HUM.
Previously, Janel has been a preschool teacher, a substitute teacher, taught private voice and piano lessons and was the music teacher for Arts Excel. She holds a B.A. in Music/Theatre from Susquehanna University in PA and a Master s Degree in Vocal Performance from The University of Akron where she also took classes in education.  In addition to her preschool duties, Janel also coordinates the Children s Ministries at HUM.
Janel is very thankful for the gift of her awesome family  – her husband, Matthew, and their four great kids.
---
  Diane Evans, Five Year Old Teacher
Mrs. Evans loves working with children!   She is the all day Pre-K teacher at HUM Christian Preschool.  She worked at Tod Children's Hospital for 10 years as a Child Life & Education Specialist (Patient Educator).   She also taught preschool for 6 years at Howland Community Church Preschool.  She started at HUM Christian Preschool in 2013.
Mrs. Evans is a member of North-Mar Church where she has volunteered in the Nursery, Children's Church & Youth group.
Mrs. Evans graduated from the University of Akron with a bachelors degree in Child Development with a specialization in Child Life & Education and a masters degree in Family Development.   She lives in Cortland with her husband, and they have two children.    She and her family love to travel to Myrtle Beach, SC, Siesta Key, FL & Phoenix, AZ.   Mrs. Evans enjoys gardening, cooking, biking and walking.
Mrs. Evans feels blessed to have the opportunity to be part of such an awesome preschool family at Howland United Methodist Church!
---
 Lisa Medved, Four Year Old Teacher
Hello! My name is Mrs. Lisa Medved and I teach Pre-Kindergarten. I love teaching this age group and watching their young minds expand and soak it all in!   They learn so much in the 9 short months we are together…it still amazes me!   I received my Science and Technology degree from Youngstown State University in 1985 and worked in the medical profession for 18 years.   I took several years off to be a mommy after our youngest was born prematurely and had some health issues.   It was during this time that I felt God very strongly leading me to teach Preschool age children.   This came as a huge surprise to me…but a very welcome surprise.   I then continued my education and received my Early Childhood Associate in 2008.   I've taught PreK at HUMCP ever since.   My heart belongs to this school.   We offer a great academic program accompanied with learning all about God and His love for us!
I am very happily married to my husband, Ed.   We live in Cortland and have 3 wonderful children.   Jared, our oldest is married and they have blessed us grandchilden!   We also have a daughter Alexa and our youngest son Cole.   It's so hard for me to believe how fast the years have gone and how quickly they grow up!   Now that my children are grown, or growing up quickly, I am so honored and blessed to be able to love, teach and care for your children each year!
---
Carolyn Colley, Three Year Old Teacher
Carolyn graduated from Howland High School in 2008, and attended YSU for two semesters as a vocal performance student. From May of 2013 to July of 2014 she traveled the country with the volunteer performance group called Re-Creation. She has been going to the Howland United Methodist Church since 1995, so she told us that it is an honor to now be able to work here at the preschool. My job is extra special because I get to be in all the classrooms throughout the day, so I get to know each child and see the amazing things the wonderful teachers here do!
---
Senora Francia (aka Mrs. Karen France), 5yr old Spanish Teacher,
Karen can finally combine her love for children and Spanish by teaching here at HUM Christian Preschool this year.  Graduating "way back when" from Westminster College, she has degrees in Elementary Education and Spanish. With a Masters degree in Curriculum and Instruction from Ashland University, she  taught many grades before settling into the kindergarten position at Howland Schools for "ages".  Mrs. France is retired to do what God is leading her to do.  That also includes volunteering with Mobile Meals and with God's animal creatures at the Animal Welfare League.
Husband Rick, who retired from Howland Schools, is currently teaching part time in Badger Schools.  Rick and Karen just celebrated their 40th wedding anniversary!   With grown children in Florida and North Carolina, Karen and Rick add those locations to their list of travels which recently included Isle Royale in Lake Superior, MI and Costa Rica.
---
Rebecca Baker, Preschool Teacher
Rebekah grew up in the small town of Cambridge Springs, PA. She is married to her high school sweetheart and graduated with an associates degree in business from Edinboro University that same year. They moved to Cortland for her husbands job about a year after being married. She has two boys, who have both gone to HUM preschool!  She has always loved being around kids and is excited to be part of HUM Preschool Staff.
---
Grace Barrish, Preschool Aid
---
All teachers are certified in CPR, First Aid, Child Abuse Recognition, and Communicable Disease. For your child's safety, staff members routinely re-certify in courses in these areas. Each year, all teachers take continuing education in Early Childhood classes offered by the state of OH and use developmentally appropriate learning methods.
---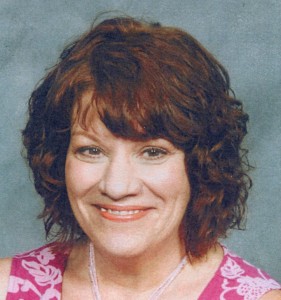 Debbie Macino
HUM Church Secretary
---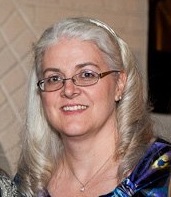 Lynn Norton
Custodian & Preschool Aide
---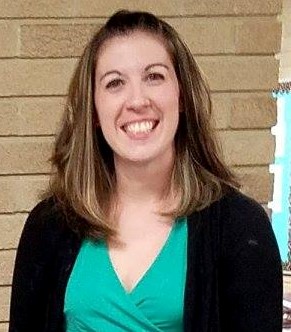 Jessica Detec
Website content
webmaster@howlandumc.com
---
Our Center